How to enjoy a stress-free motorhome holiday with a baby
April Macquarie
It's an idyllic feeling, packing into your motorhome as a new family, before setting out on a trail of discovery and wonder.  Here are some things you may want to consider before your family trip with an infant.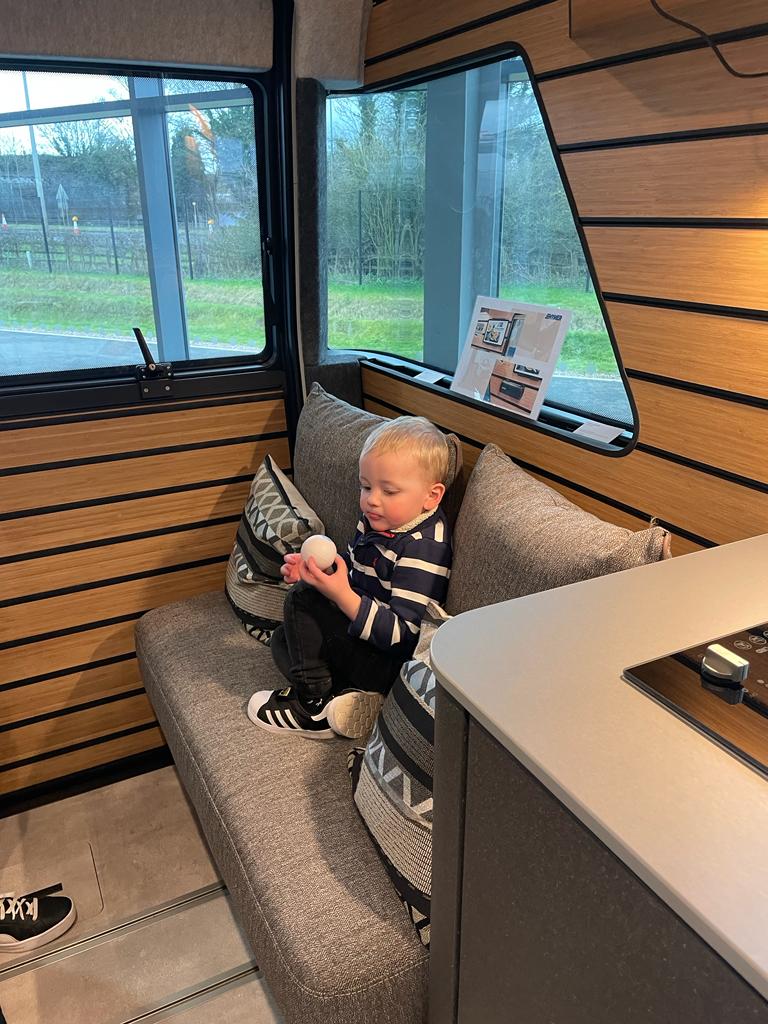 Driving times and plans
Planning, planning, planning – it's all well and good, making a military-style plan, but babies don't understand schedules! As any parent/guardian knows, when you're travelling with babies, it is rare that you'll reach your destination at the time you want to. Be prepared to add an hour (or two!) to your schedule, so that you can make feeding and nappy change stops when you need to.

Packing
No parent of a baby travels light – even a day trip means packing a bag with changes of clothes, nappies, wipes, nappy sacks, feeding equipment and even some liquid paracetamol.
Going away for a few days and you can up the ante further.
If you don't want to pack up your motorhome to the hilt with baby equipment, check to see if the campsite you are heading to provides baby equipment. Some can provide highchairs, booster seats, baby gates, and travel cots.
Don't forget toys and their favourite cuddlies.

Safety first
Unlike your car, it is rare to have ISOFIX points to accommodate baby seats, so it's a good idea to practice putting in and removing your baby's car seat to ensure it fits securely. Depending on your baby's age – and whether it is sits in a rear or front-facing seat – establish before you head off where it is safest for your baby to travel.  Remember that you may also need to deactivate the airbag.
If your baby is at the crawling stage, have a look around your motorhome at baby height to make sure there is nothing that could harm them – cushion any sharp corners, if there are any, and remove anything that can be ingested or grabbed.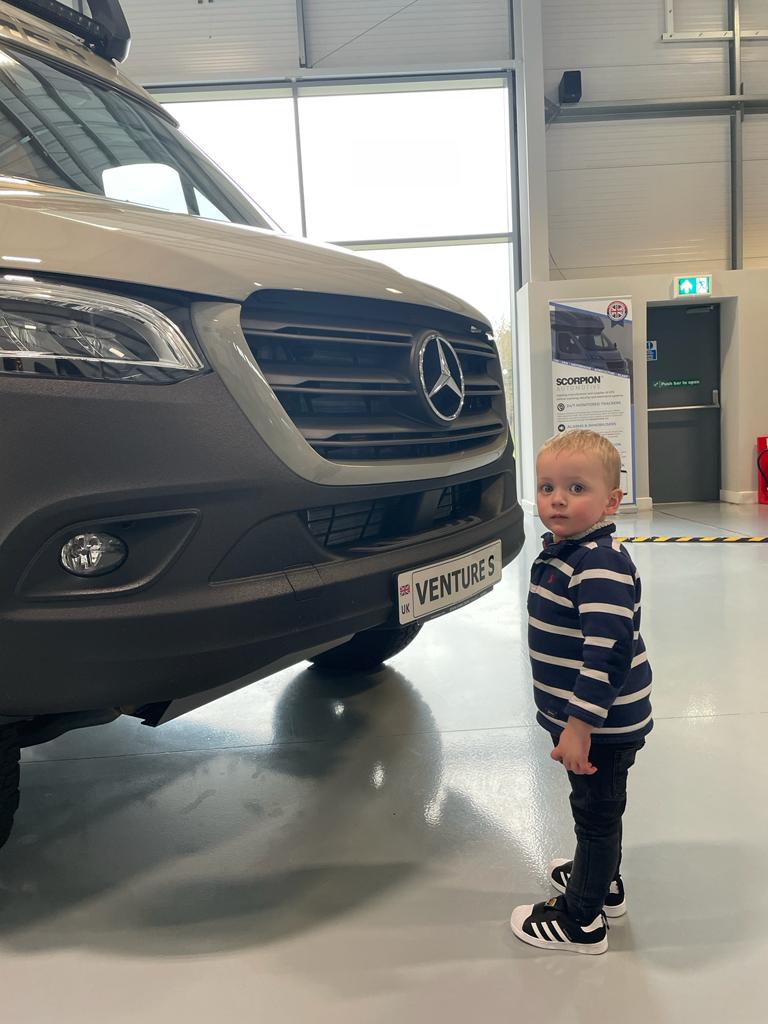 Useful items to have/install
Blackout blinds – unless, of course, you want some 4-5am starts.
Packing boxes, to store everything you need neatly.
An awning – for additional space and a useful area under cover.

Choose your site
Even when on a road trip and you're staying somewhere for one night you want to make sure it's child friendly. This will mean fewer complaints from other campers without babies and the site itself will be set up with young families in mind.
Look for sites that have access to local amenities and are close to shops. Most will have a laundry with washing machines and dryers, which you will no doubt spend quite a bit of time in.